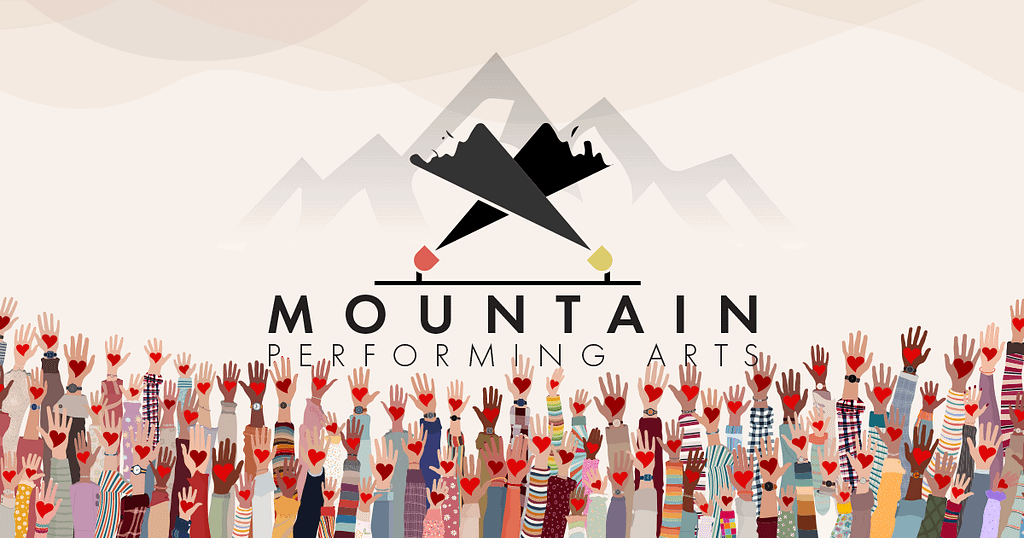 Mountain Performing Arts is a 501(c)(3)
There are many ways to help give to support performing arts in our community.  Through direct scholarship donations, volunteering time for events and board positions. 
At Mountain Performing Arts, our mission is to empower children, build a vibrant community, and foster a lifelong love for the performing arts. We are dedicated to providing transformative educational programs that encourage self-expression, boost confidence, and ignite imagination. Through nurturing relationships and inclusive collaborations, Mountain Performing Arts creates a supportive environment where children, families, and educators come together to form lasting bonds. Our commitment to accessibility drives us to reach out to underserved communities, ensuring that every child has the opportunity to discover their unique talents. By producing captivating theatrical performances that celebrate diversity and promote empathy, Mountain Performing Arts aims to inspire and spark important conversations. Together, we empower young minds, create a sense of belonging, and cultivate a future where the performing arts flourish and enrich lives.
Read more about our direct giving campaign or give directly below.  All donations are tax deductible and can be matched by some employers!
WHAT DONATION LEVELS PROVIDE:
$50 – Costume for performances
$75 – Costume and props for performances
$100 – Half scholarship for in-need student to school enrichment programs
$200 –  Two half scholarship for in-need student to school enrichment programs
$300 – Full named scholarship for in-need student to school enrichment programs
$400 – Partial scholarship for theater program programs
$1000 – Half named scholarship to overnight camp for in-need students