Theater Production Classes
FALL PRODUCTION CLASSES 2023
FOR AGES 10 & UP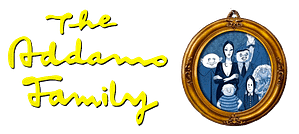 Celebrate the wackiness in every family with our best-selling Broadway musical adapted for middle school-age performers! Wednesday Addams, the ultimate princess of darkness, has grown up and fallen in love with a sweet, smart young man from a respectable family whom her parents have never met. She confides in her father and begs him not to tell her mother. Now, Gomez Addams must do something he's never done before– keep a secret from his beloved wife, Morticia. Everything will change for the whole family on the fateful night they host a dinner for Wednesday's "normal" boyfriend and his parents.
CLASSES START AUGUST 22nd
The Addams Family Musical Registration
Fall 2023
FOR AGES 6 – 11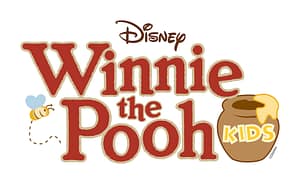 Disney's Winnie the Pooh KIDS is a delightful show based on the beloved characters of A.A. Milne and the 2011 Disney animated feature film. Featuring favorite songs from the film, as well as new hits by the Academy Award-winning Robert and Kristen Lopez (Frozen), this honey-filled delight is as sweet as it is fun.
Welcome to the Hundred Acre Wood, where Winnie the Pooh is once again in search of honey. Along the way, he meets his pals, Tigger, Piglet, Rabbit and Owl, but soon discovers that Christopher Robin has been captured by the mysterious Backson! As they prepare for a rescue operation, the animals learn about teamwork, friendship and, of course… sharing snacks.
CLASSES START SEPTEMBER 5th
Winnie the Pooh Musical Registration
Fall 2023
SPRING PRODUCTION CLASSES 2024
FOR AGES 10 & UP
Rebellion is nigh in Matilda JR., a gleefully witty ode to the the anarchy of childhood and the power of imagination! This story of a girl who dreams of a better life and the children she inspires will have audiences rooting for the "revolting children" who are out to teach the grown-ups a lesson.
Matilda has astonishing wit, intelligence… and special powers! She's unloved by her cruel parents but impresses her schoolteacher, the highly loveable Miss Honey. Matilda's school life isn't completely smooth sailing, however – the school's mean headmistress, Miss Trunchbull, hates children and just loves thinking up new punishments for those who don't abide by her rules. But Matilda has courage and cleverness in equal amounts, and could be the school pupils' saving grace!
CLASSES START January 16th, 2024
The Addams Family Musical Registration
Spring 2024